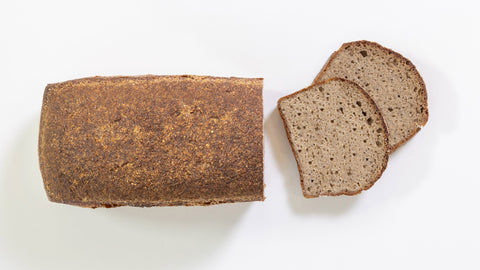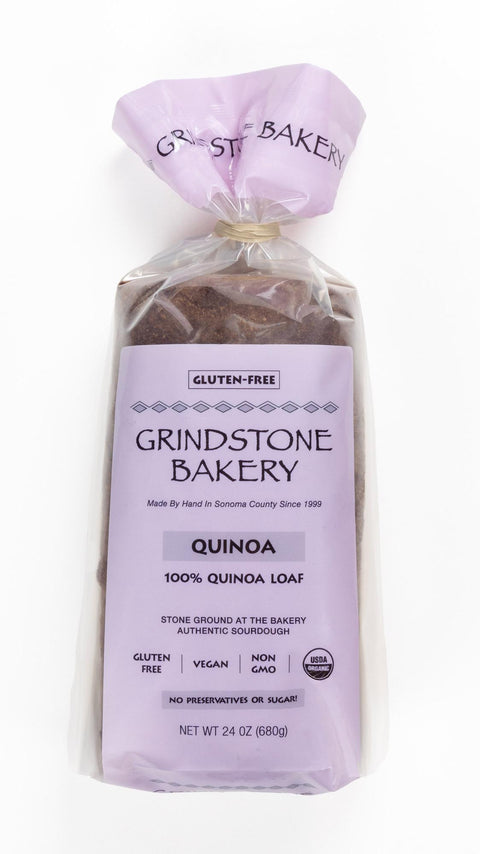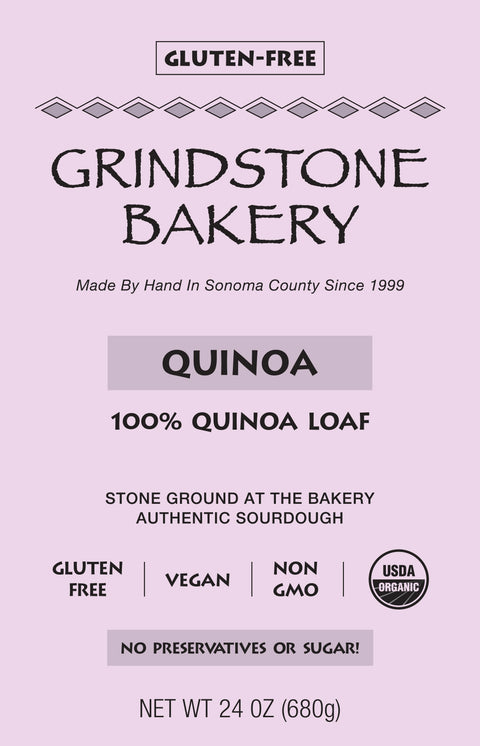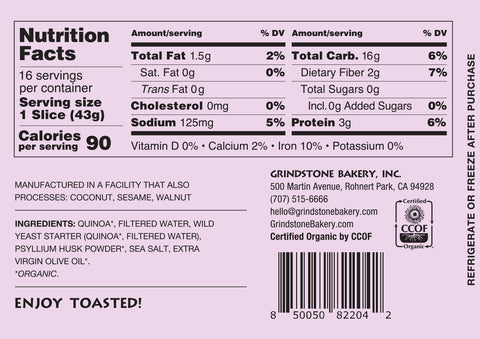 100% Quinoa Sourdough
Pure, whole grain, stone-ground quinoa is mixed with a wild ferment sourdough and allowed to rise slowly, creating a dense, nutritious, and tasty gluten-free bread. We're the only ones making 100% naturally gluten-free organic quinoa sourdough bread. We choose quinoa because it's a powerhouse of antioxidants, protein, and fiber.
This is gluten-free sourdough bread at its most elemental. Organic quinoa that is stone-ground into flour the day we need it, mixed with our wild ferment sourdough starter, water, salt, and nothing else. Our breads are given all the time they need to rise, creating a chewy, nutty-tasting, tangy bread that's got all of the nutrients and prebiotics of whole grain sourdough with none of the bad stuff—no fillers, no gums, no preservatives, and none of the top allergens. This is good bread at its most elemental.
Nutritional information