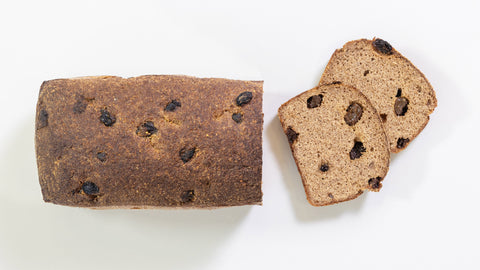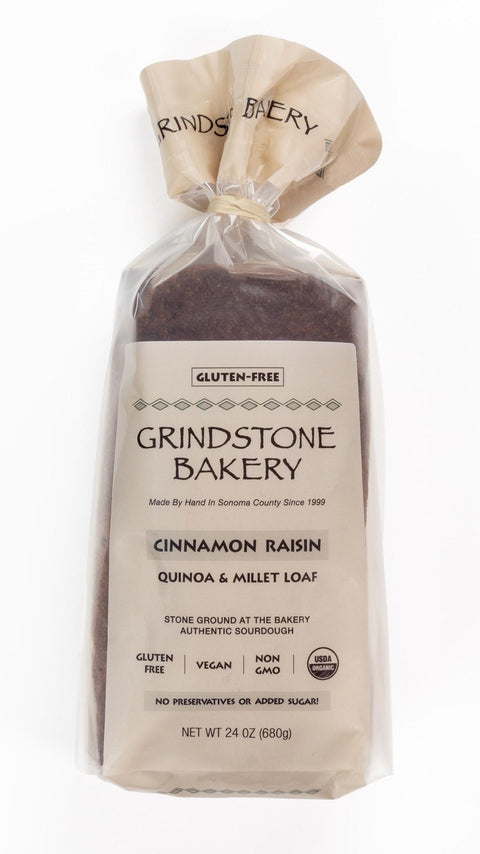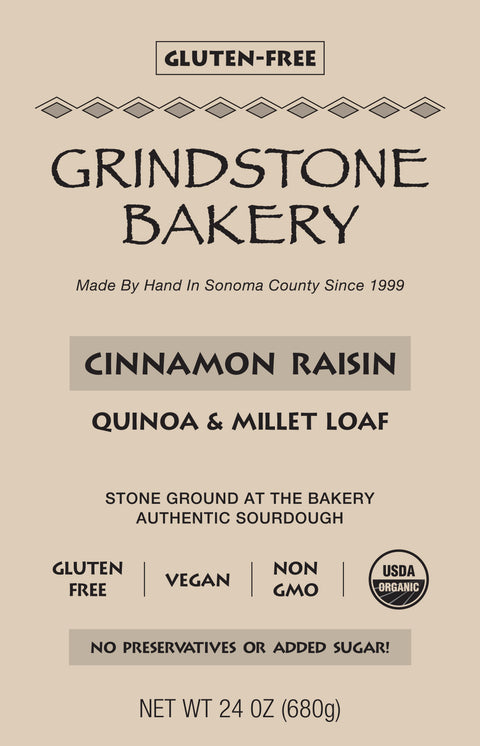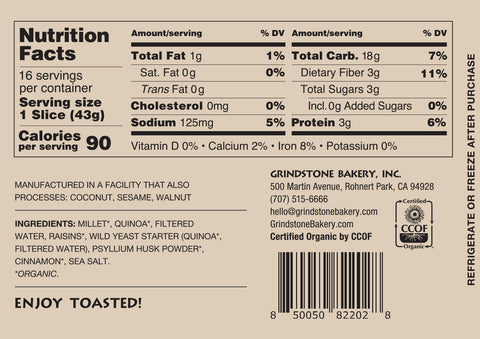 Cinnamon Raisin Quinoa Millet Sourdough
Sometimes you need a little spice in life, and what goes better with our naturally gluten-free, nutrient rich quinoa-millet sourdough bread than some cinnamon and raisins. Chewy, nutty, densely nutritious, and with a hint of sweetness and spice from the raisins and cinnamon, this makes for a delicious breakfast or afternoon snack bread. Pair it with your favorite topping and a cup of tea or coffee and you've got the makings of a great day! We've even heard folks who use it for french toast.
However you want to eat this one, it's naturally gluten-free, made from nutrient-rich, prebiotic-loaded ancient grains that are stone-ground the day they're needed and blended with our wild ferment sourdough and given all the time they need to rise before baking. This preserves the nutritional value of the ingredients and results in a nutty, chewy, tangy sourdough bread. Free of the top allergens, fillers, gums and preservatives.

Nutritional information