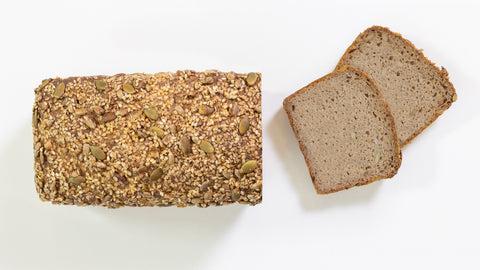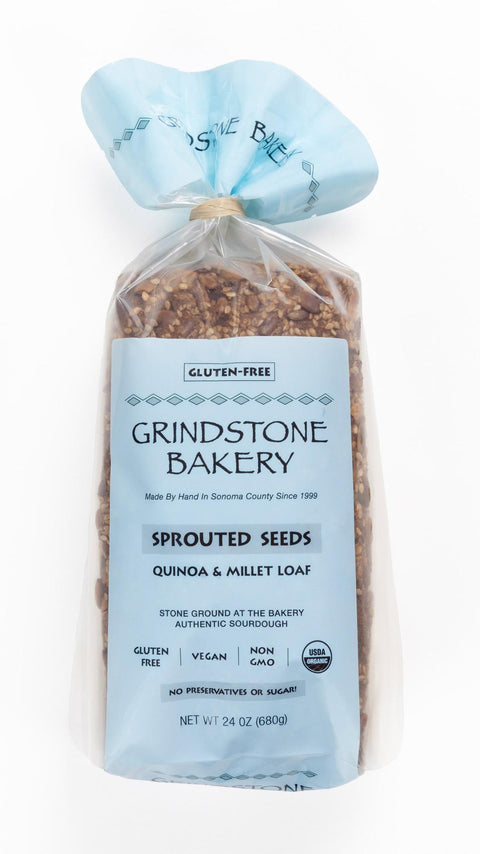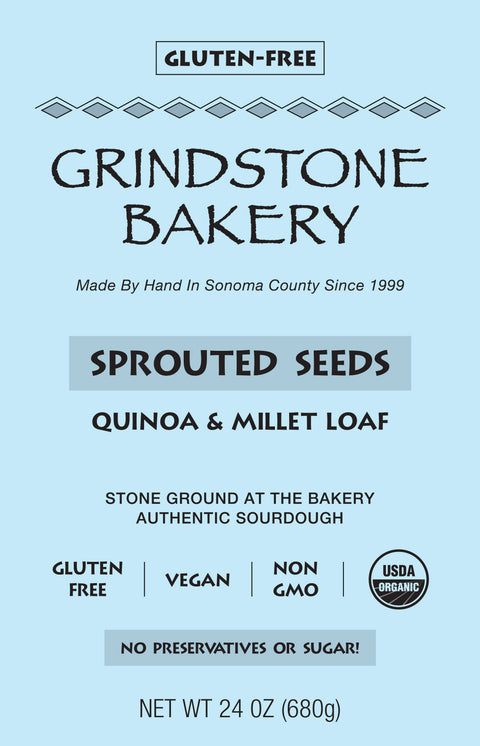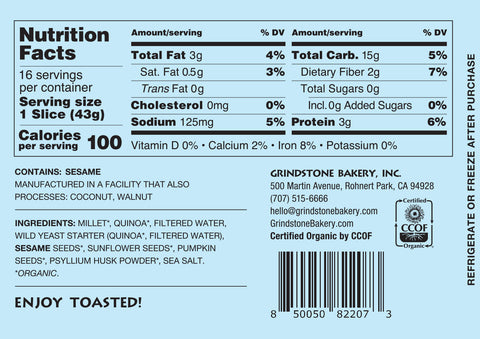 Sprouted Seeds Quinoa Millet Sourdough
We're not supposed to have favorites, but if we did, this might be ours. Something about the crunch and complex flavors of the sprouted sesame, sunflower, and pumpkin seeds enhances the already nutty, chewy, and tangy taste of our quinoa-millet sourdough. Paired with favorite toppings (try avocado and sprouts, or nut butter and jam), this makes for a truly satisfying snack or meal. Loaded with fiber, protein, and prebiotics, we hope this whole grain sprouted seed sourdough bread will make it into your rotation of favorite breads too.
As with all of our breads, this is naturally gluten-free, made from nutrient-rich, prebiotic-loaded ancient grains that are stone-ground the day they're needed and blended with our wild ferment sourdough and given all the time they need to rise before baking. This preserves the nutritional value of the ingredients and results in a nutty, chewy, tangy sourdough bread. Free of the top allergens (but does contain sesame, sunflower, and pumpkin seeds), fillers, gums and preservatives. 
Nutritional information