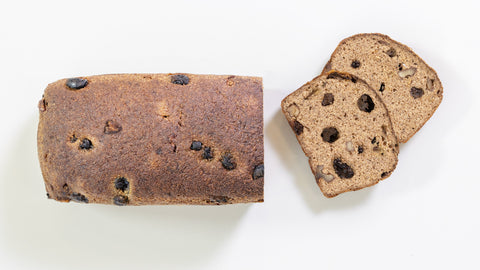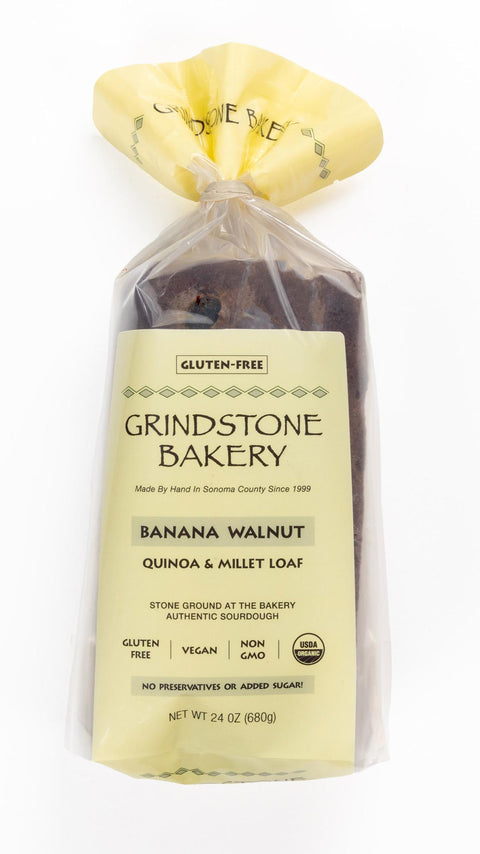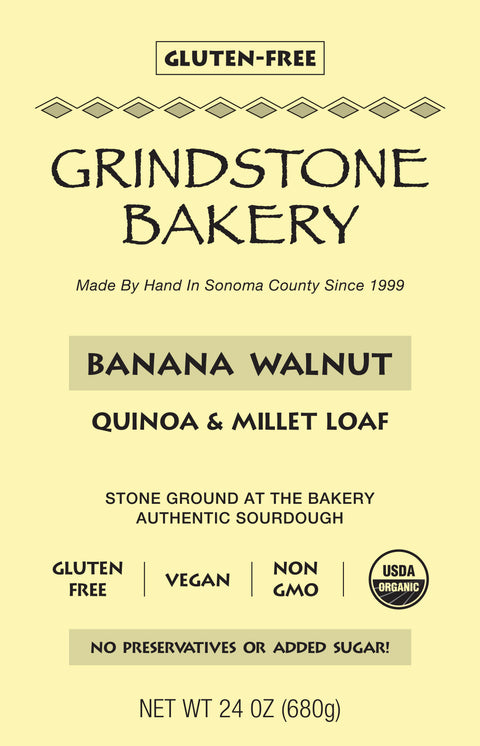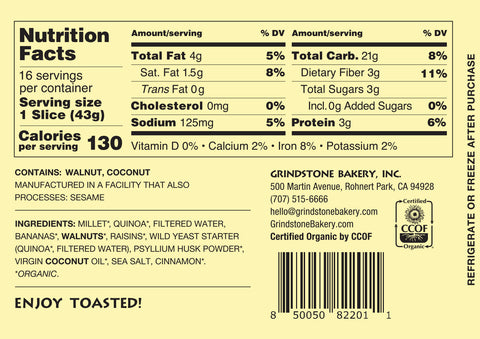 Banana Walnut Quinoa Millet Sourdough
When we made the choice to eat a gluten-free diet for our health and wellbeing, one of the things we missed most was good bread. Once we figured out how to make delicious, nutritious, gluten-free sourdough, we started experimenting with other kinds of breads. That's why we took our winning quinoa-millet sourdough bread and added bananas, walnuts, and raisins. There's no added sugar, so this one is naturally sweet from the added fruit, but it won't blast your mouth with that sugary-and-nothing-else flavor you might get from other fruit-based breads.
As with all of our breads, this is naturally gluten-free, made from nutrient-rich, prebiotic-loaded ancient grains that are stone-ground the day they're needed and blended with our wild ferment sourdough and given all the time they need to rise before baking. This preserves the nutritional value of the ingredients and results in a nutty, chewy, tangy sourdough bread. Free of the top allergens (but does contain walnuts), fillers, gums and preservatives.
Nutritional information