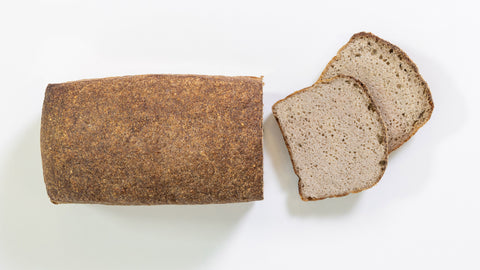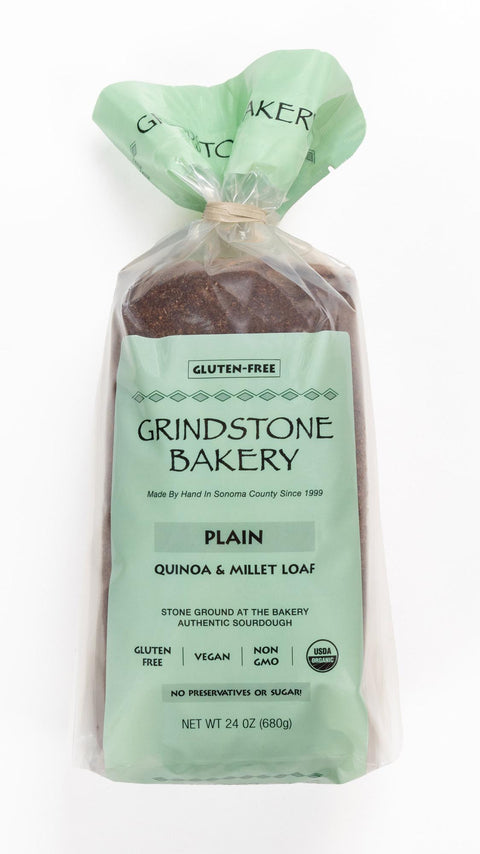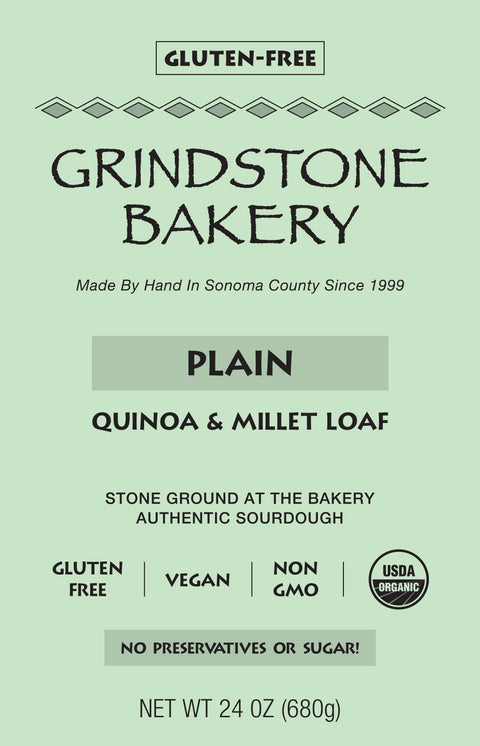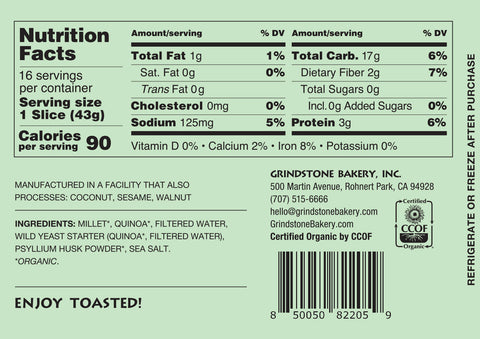 Plain Quinoa Millet Sourdough
An original, with a twist! Since our groundbreaking quinoa sourdough bread was such a hit, we thought, what else is no one doing with gluten-free bread? Who says you've got to use fillers like tapioca and cornstarch? Why not combine two highly nutritious, fiber-rich, prebiotic-loaded ancient grains, stone grind them fresh the day they're needed, mix them with wild ferment sourdough, let rise and bake! That's exactly what we've done with this quinoa-millet blend. Both grains are renowned for their dense nutrition along with their nutty, mild flavor. They make a perfect sourdough blend.
As with all of our breads, this is naturally gluten-free, made from nutrient-rich, prebiotic-loaded ancient grains that are stone-ground the day they're needed and blended with our wild ferment sourdough and given all the time they need to rise before baking. This preserves the nutritional value of the ingredients and results in a nutty, chewy, tangy sourdough bread. Free of the top allergens, fillers, gums and preservatives.

Nutritional information